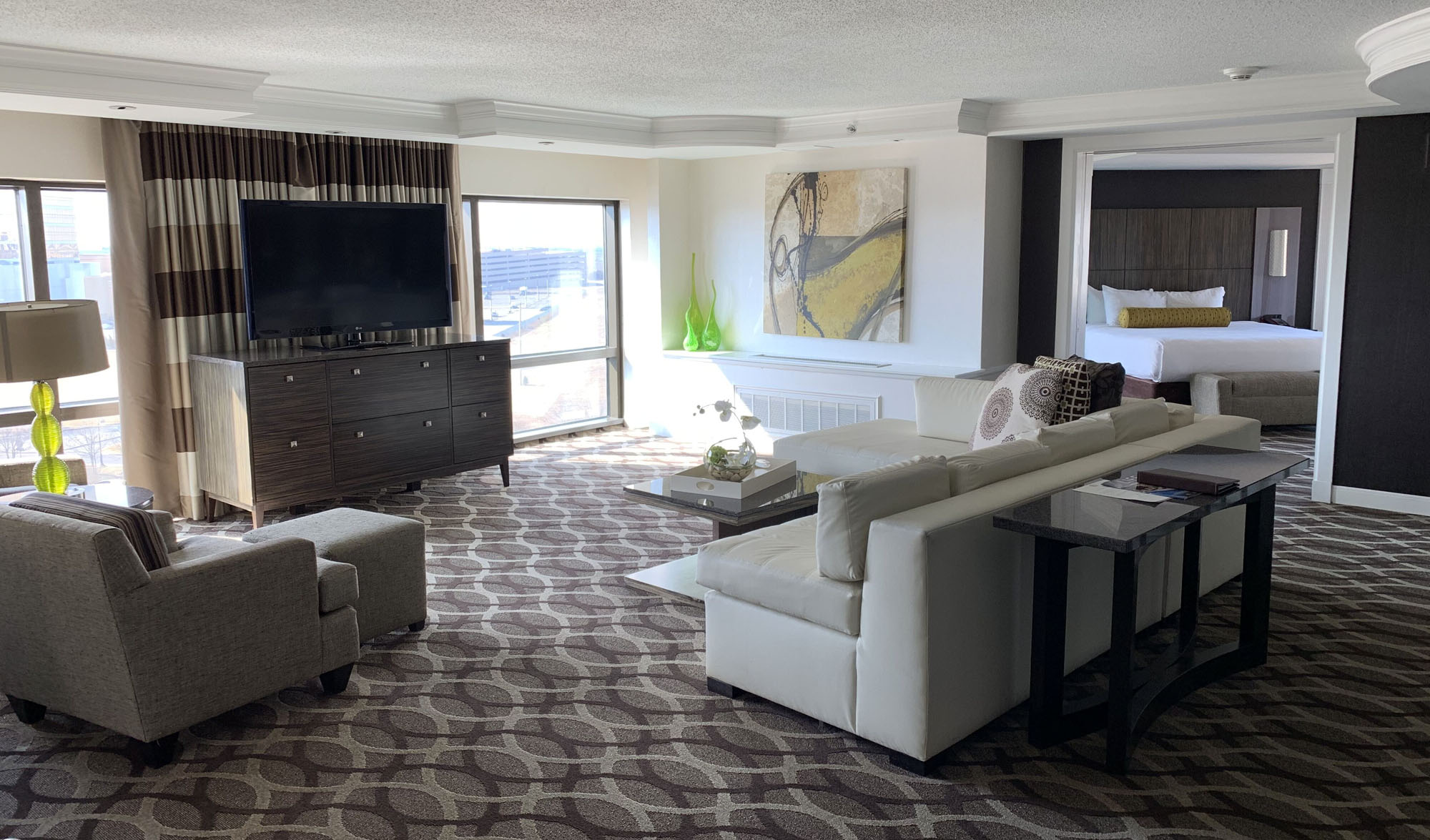 MPM Studio provided architectural and interior design documentation and project coordination for the approximately 96 suite upgrades at the Golden Nugget Suites inside the Spa Tower of the Golden Nugget Casino Hotel in Atlantic City.
The hotel's wish to maintain the existing layout created a unique challenge. No two suites were the same, which resulted in creating 96 complete different variations, one for each type of suites. Part of the project criteria was to incorporate the existing original features into a new design scheme, including whirlpools, bars and balconies.
New floor coverings, wall coverings, light fixtures, draperies, furniture, and electronics were designed into the project to create an updated stylized image and modern feel presenting a welcoming and satisfying experience to the Golden Nugget's premier clientele.