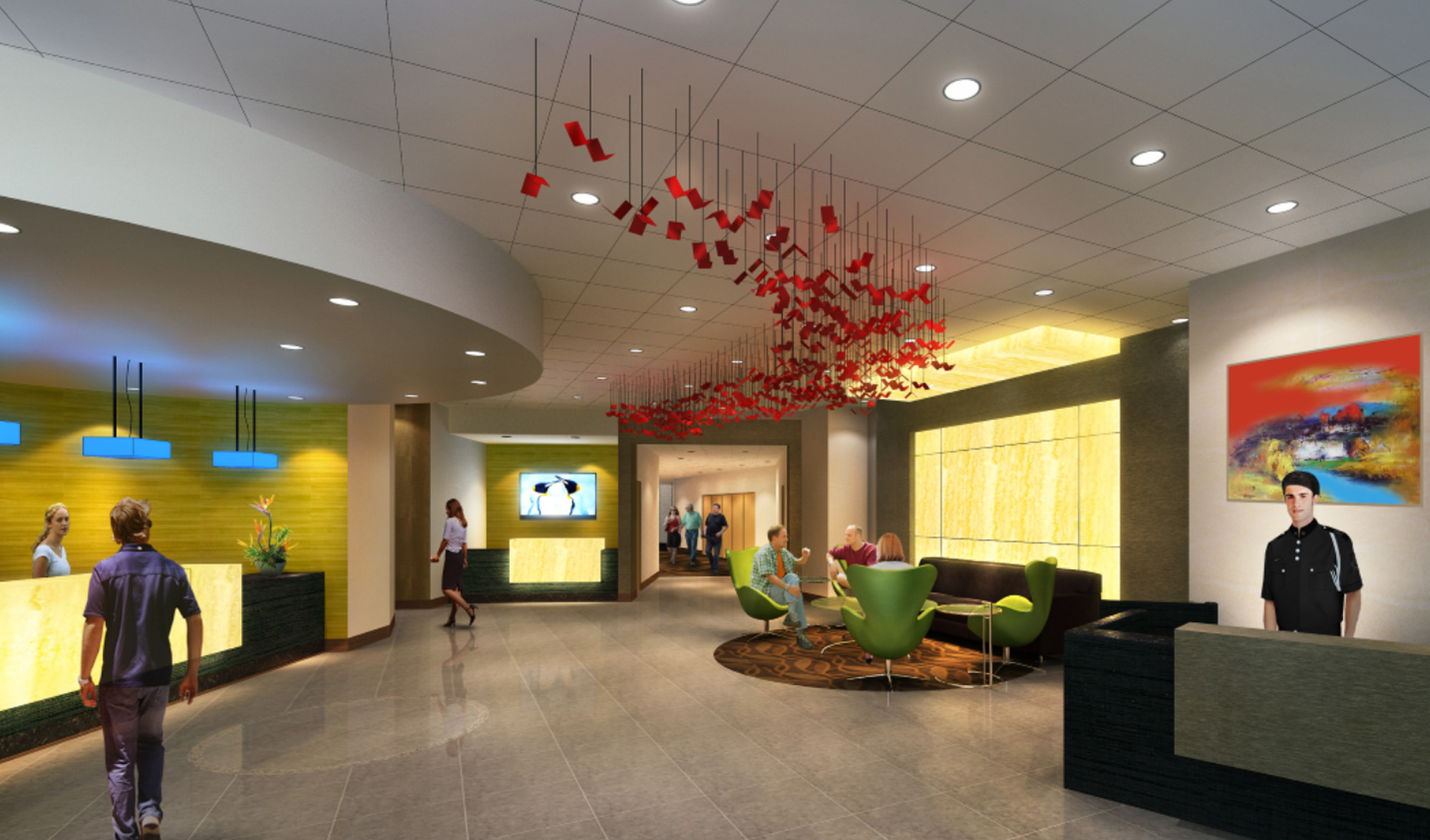 This renovation project consisted of updating the existing main entry lobby, meeting space niches, sales centers, and open space thoroughfares of this resort hotel/condo located on the Atlantic City boardwalk. MPM Studio's design concept was to create a fresh modern feel with crisp lines and comfortable seating located throughout the lobby area, highlighted by dramatic contemporary lighting.
Textured wall coverings were installed adding dimension and visual impact as you walk throughout the resort. Bold digital graphics masked unused spaces and contribute strong design elements throughout both floors. Contemporary suspended artwork was carefully positioned, projecting an edgy vibe. New millwork portals were designed at strategic locations to guide patrons to other adjacent areas.
Illuminated transaction tops were cut into existing check-in areas creating glowing accents inviting guests into the lobby. Ebony woods framed illuminated panels that act as a backdrop to a comfortable seating arrangement. 
Embracing both comfort and style, the Atlantic Palace Lobby exudes a decidedly energetic and modern atmosphere. The resort inspired palette reflects natural elements, while bright accent colors set against dramatic lighting create a sensuous space for a vibrant engaging experience. Tasteful contrasting elements used throughout the space play against each other, adding to the sophisticated feel.