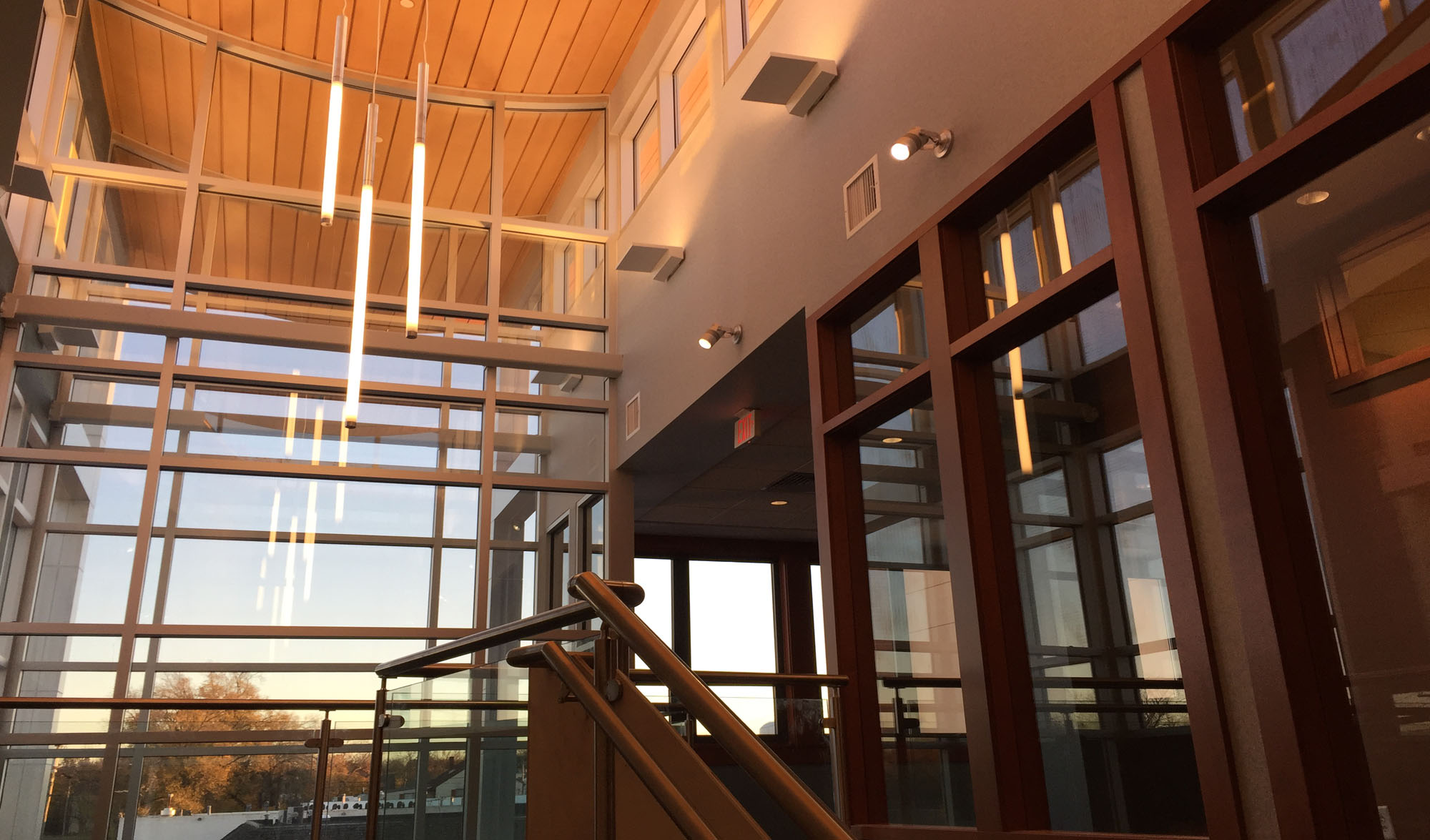 Southern Jersey Family Medical Center
Southern Jersey Family Medical Center wanted to expand an existing 5,500 sq. ft. medical clinic, to allow for space to accommodate additional services in response to the needs of the surrounding community. An acquisition of the nearly 20,000 sq. ft. building allowed SJFMC the opportunity to develop space to include new necessary departments. The SJFMC expansion included additions for OBGYN, Care Management, Dental Services and Community Services.
The existing shape of the building offered an opportunity to create a new main entrance with a clear-story atrium to emphasize a strong identity, which also creates central node for easy way finding. This atrium initiates the first component in the development of the layout offering natural easy circulation and operational flow within the existing shape of the space.

Curved forms were created which allowed the plan to change direction and offered interesting and unique spaces. Curved soffits accentuate the forms of the spaces as well as define particular modes of activity. Subtle textures with contrasting finishes were selected throughout the facility to create a soothing and comfortable experience for patrons and staff.
A new gated garden at the new entrance was designed to offer a pleasant experience for the patrons. Additional architectural measures were incorporated into the new design such as sun shades and solar panels to introduce sustainable measures.