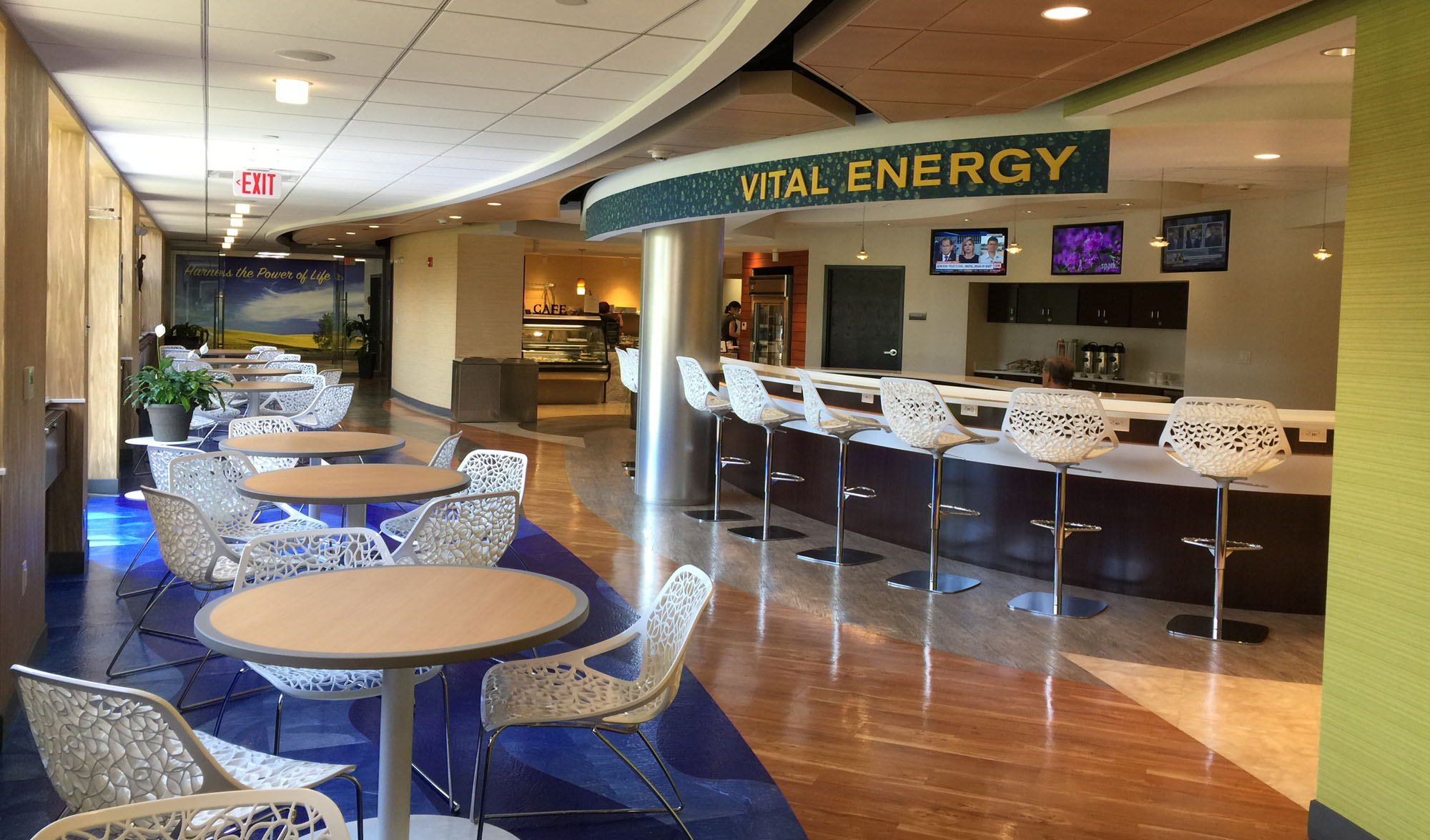 Holy Redeemer Spark! Experience Center
MPM Studio designed Spark! Experience, a setting that affords current and future generations an opportunity to connect with the heritage of the Sisters of The Holy Redeemer and understand their continuing role in the healing and hope-filled presence to those in need.
Employees visit Spark! Experience to reimagine the services they provide and learn how to deliver personalized, memorable experiences for patients and clients, as well as their colleagues at Holy Redeemer. The project consists of approximately, 21,540 sq. ft. in an existing 4-story building.

The new Spark! Experience entrance was strategically located at the north end of the existing building to connect to a future master planning site development. The glass clad entry pavilion is shaped around a majestic oak tree, offering quiet views of nature and a warm welcome.
Suspended overhead iridescent leaves float and reflect the light entering the pavilion sparkling throughout the day and becoming a glowing gem in the evening. The Nature inspired color palette includes warm woods and lush green surroundings, as well as contrasting highlights.