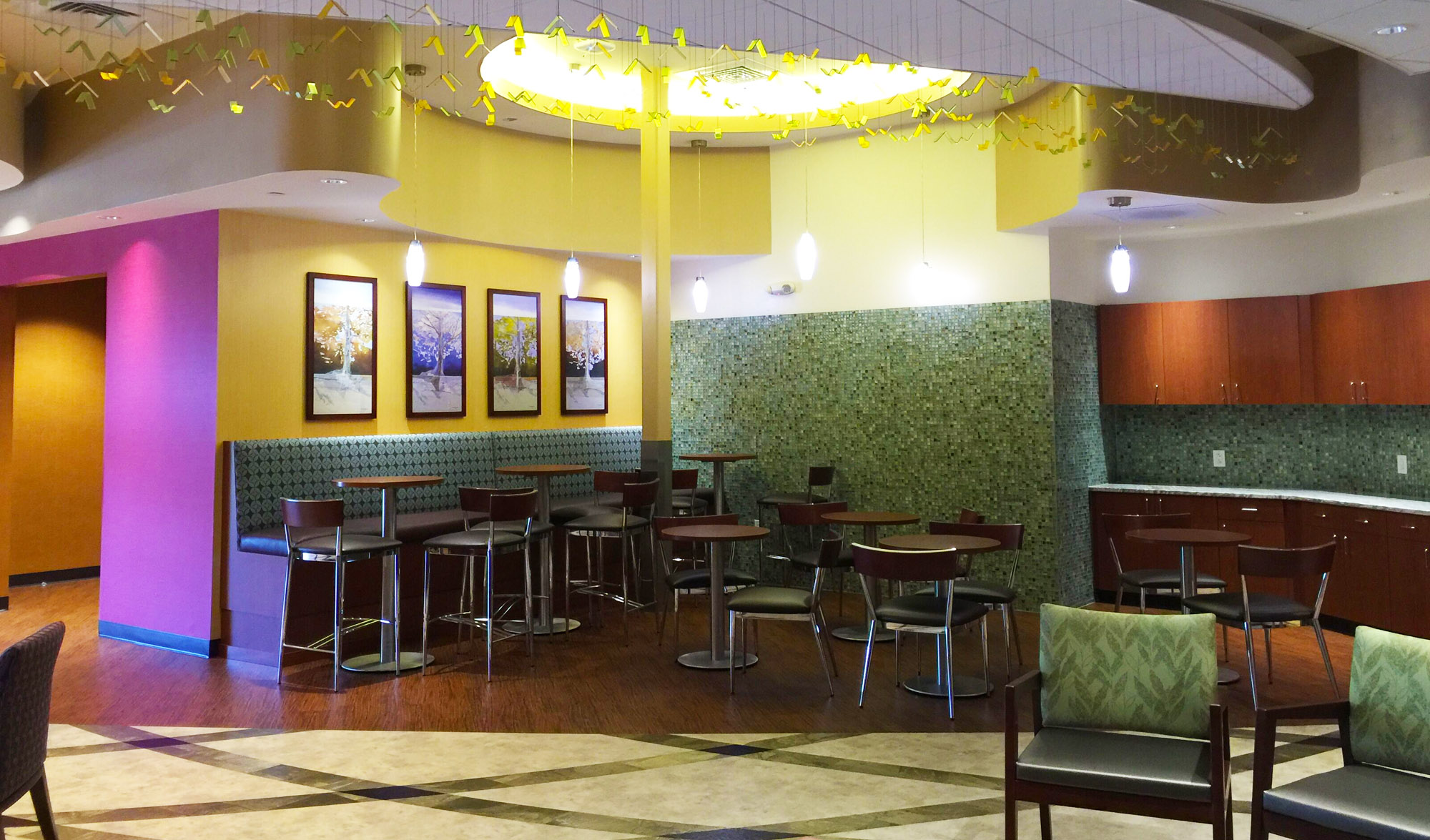 Holy Redeemer Health Systems – Bustleton
Experience design was the impetus for the development of Holy Redeemer's approach to providing health care to all of their facilities. MPM Studio incorporated elements, processes, services, events, journeys and environments with a focus placed on the quality of the user experience and relevant solutions.
This 19,000 square foot facility was designed to provide outpatient services for 2 tenant physicians as well as radiology services, lab services, physical therapy, and community services. The public spaces were designed with curved forms and partitions which provide uninterrupted access to all services.
Warm welcoming finishes and lighting were incorporated to offer clientele a calming, relaxing experience. In lieu of an ordinary institutional waiting room, MPM Studio designed an open floor plan with comfortable living rooms where patients and families can sit where they wish, regardless of who they are scheduled to see. Retail ambiance was integrated throughout outpatient areas.