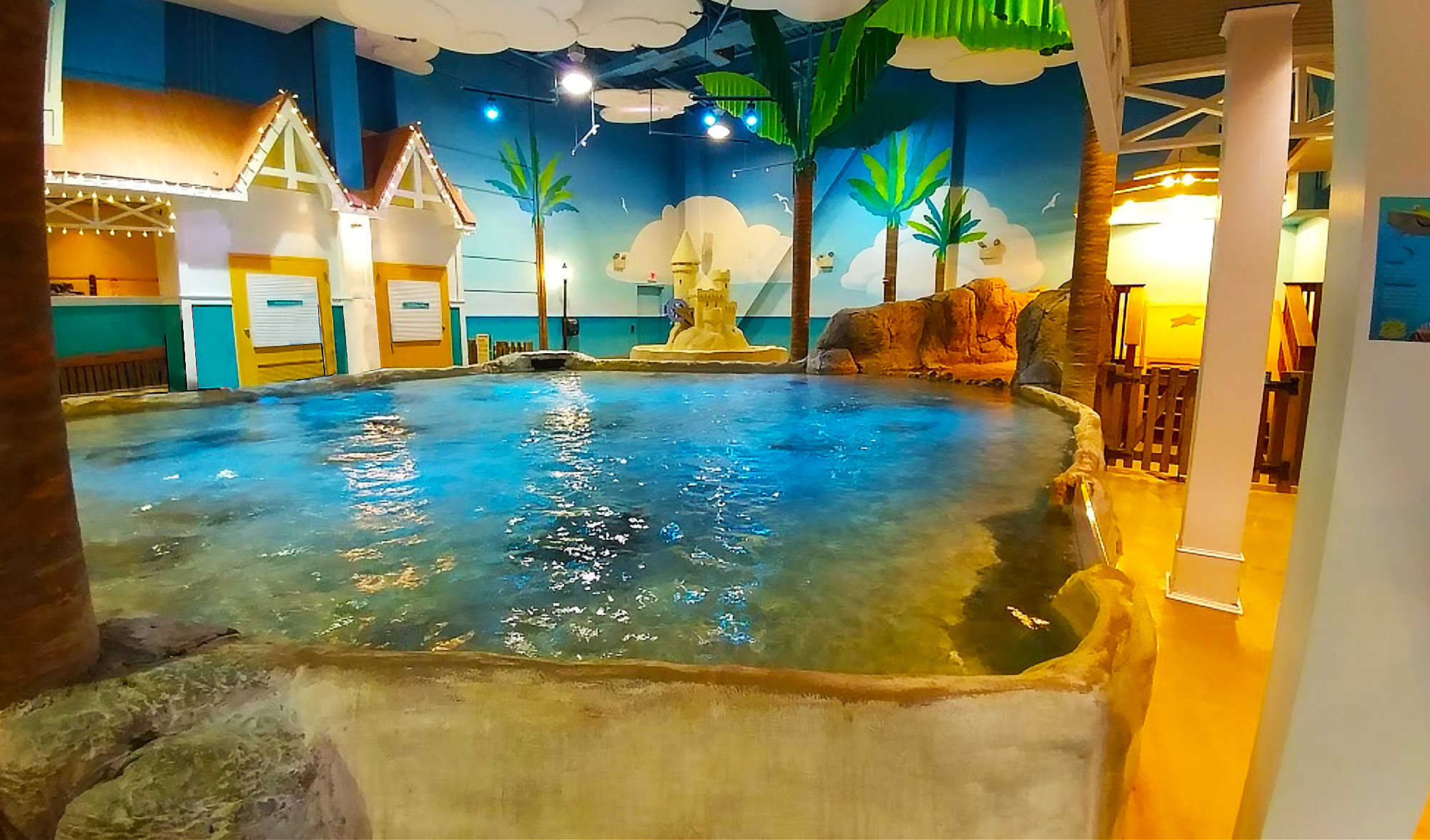 Sting Ray Beach Club Adventure Aquarium
Adventure Aquarium was interested in developing a new family friendly attraction that would encourage an appreciation of nature and allow families to experience an interactive exhibit highlighting stingrays. The result was the MPM Studio design of the Adventure Aquarium Stingray Beach Club.
This project consisted renovating an existing 2,500 sq. ft. cafeteria into an interactive environment, which included a large pool stocked with exoctic breeds of stingrays, allowing patrons to reach into the pool to touch and feed these peaceful creatures of the sea. A sand castle display was built for younger patrons to play in a happy, safe environment.
Extensive three-dimensional facades were designed to boost the beach club theme and create an authentic atmosphere for this attraction. The Stingray Beach Club provides an educational adventure, giving users both young and old a first-hand look at the natural beauty of stingrays, sparking curiosity and provoking an enriching learning experience.