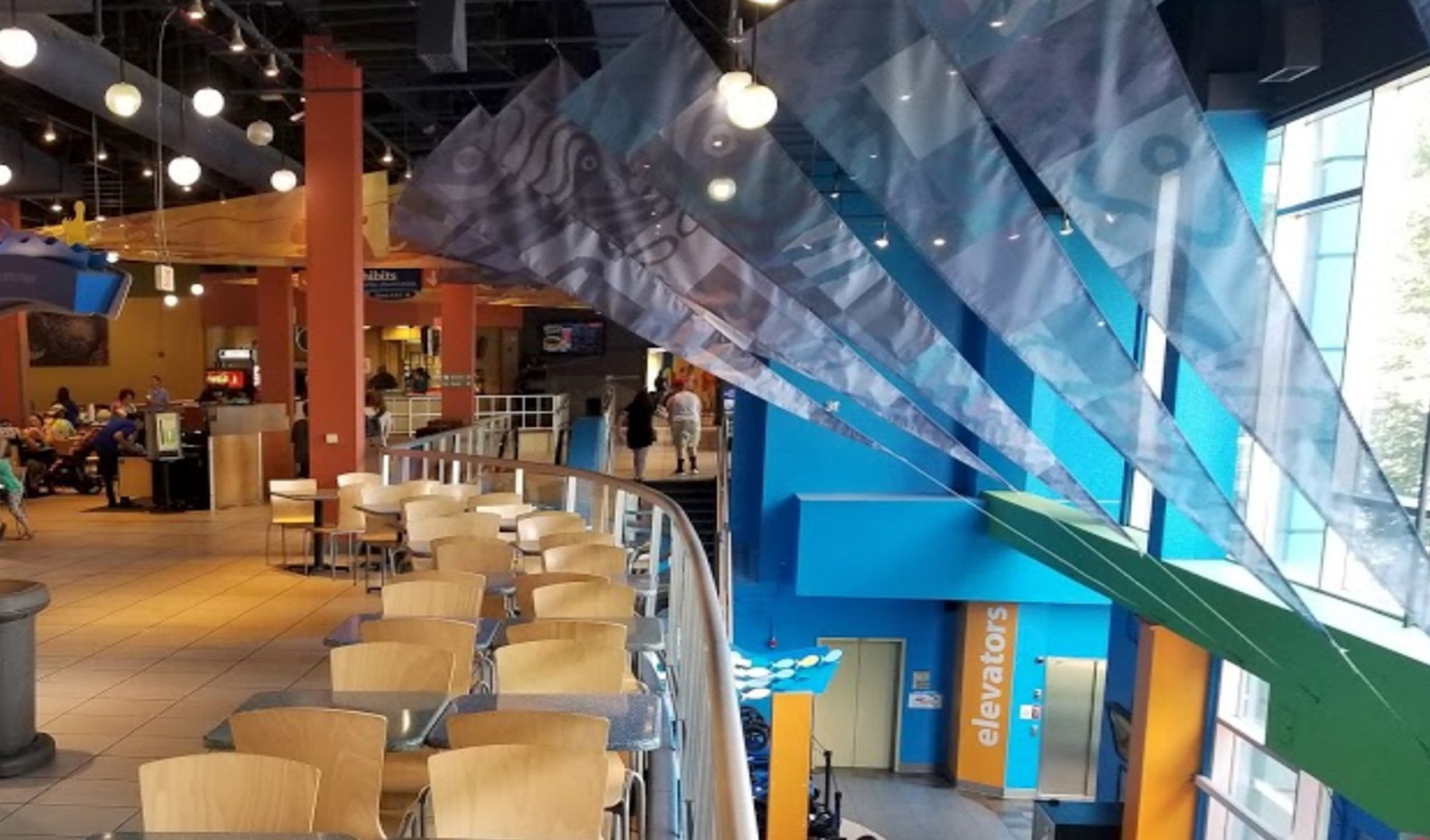 Adventure Aquarium Elevator Addition
Adventure Aquarium retained MPM Studio to develop design solutions to provide convenient and efficient vertical circulation between 2 floors, to enable easy access to the Aquarium's public spaces for patrons with strollers.
The existing facility offered only one passenger elevator adjacent to the entrance lobby, which was undersized and too slow to adequately accommodate the volume of users the aquarium was experiencing resulting in long lines and backups. The challenge was to achieve this additional capability without disruption to the Aquariums ongoing operations.
The solution was to build an additional larger and faster elevator next to the existing elevator keeping vertical circulation in one centralized and familiar area maintaining existing patron circulation patterns within the rest of the existing facility. MPM Studio designed an attractive and efficient addition to the existing structure to house this new elevator and all associated equipment.
The footprint of the addition is merely 385 sq. ft. with skewed exterior wall surfaces to reduce the visual impact of the addition, while enhancing the exterior elevation with bold forms and colors while seamlessly blending the new features with the existing footprint.