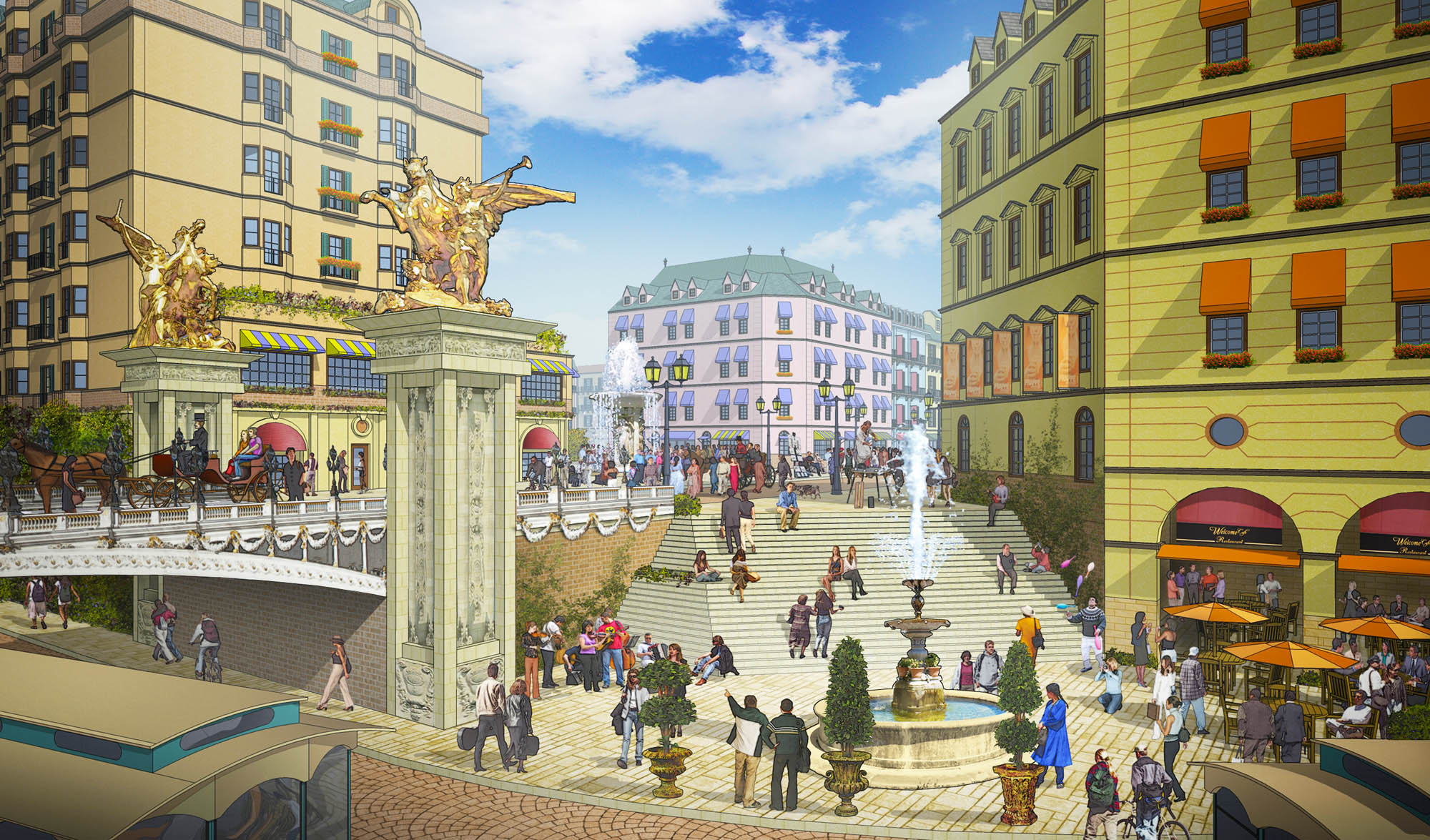 The French Village project consisted of developing a master plan for a multi-use retail, restaurant and entertainment complex to enhance a casino located in D'lberville, Mississippi, along the Mississippi Gulf Coast. The project was themed to replicate an authentic French setting with an urban Parisian Joie de vivre, as well as a countryside rural atmosphere.
The main thoroughfare was designed to replicate the world-famous Avenue des Champs Elysees as a main circulation axis through the site allowing the ability to create a pedestrian concourse for patrons to experience the shops, restaurants and other entertainment venues.
Parking requirements were satisfied by creating an underground parking area as well as three multistory garages lining the perimeters, which incorporated retail and restaurant spaces on the concourse level with themed façade fronts concealing the parking levels above.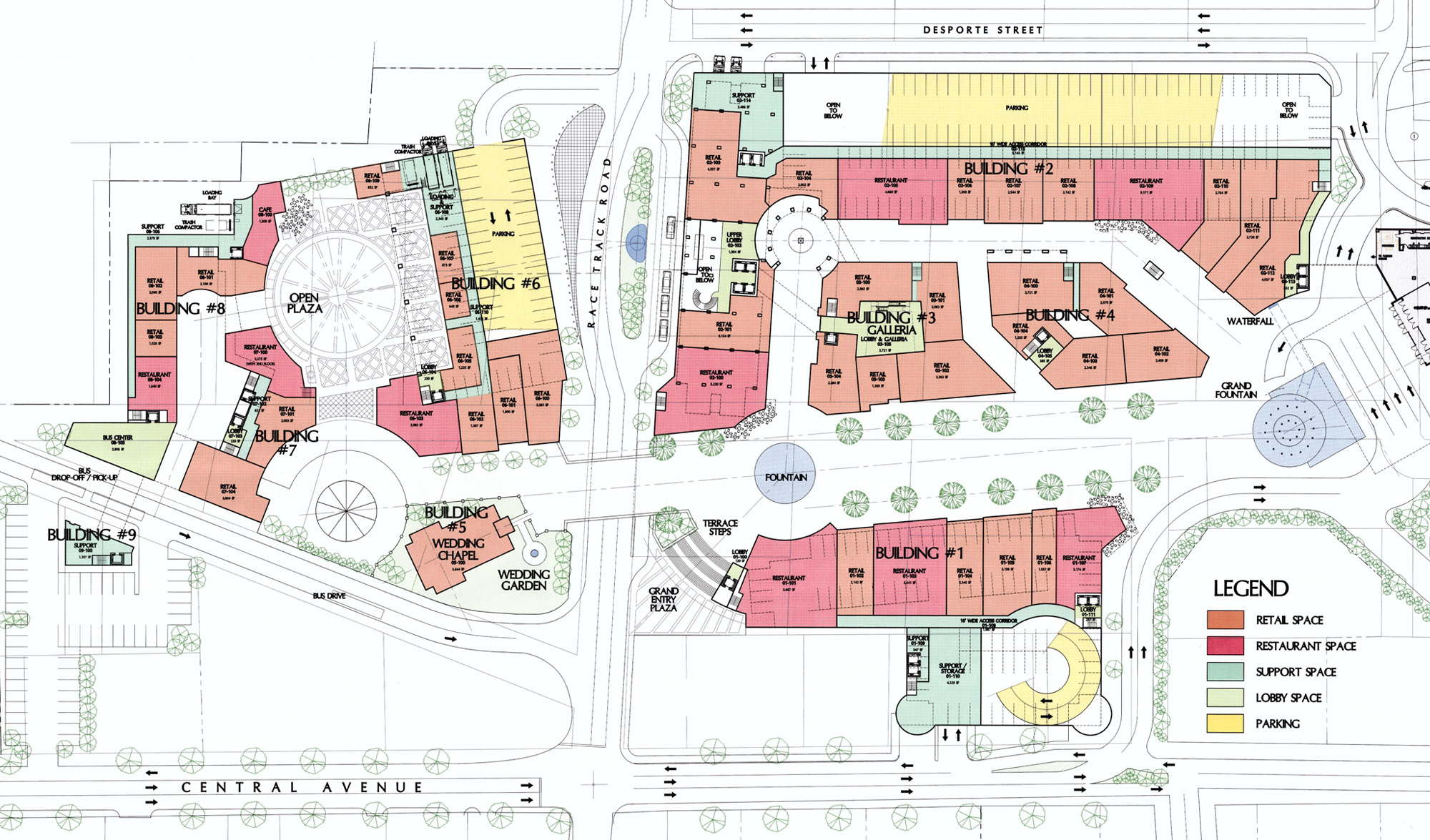 Anchoring this complex is a 300-room boutique hotel which offers patrons the option for extended stays and further supports the casino hotel room count. An existing street traverses the site to create a separation between the urban environment and the countryside experience.
A central open plaza area surrounded by specialty retail spaces also creates the flexibility to provide festivals and other entertainment events. The total square footage of the project is approximately 2.2 million square feet within nine building structures.