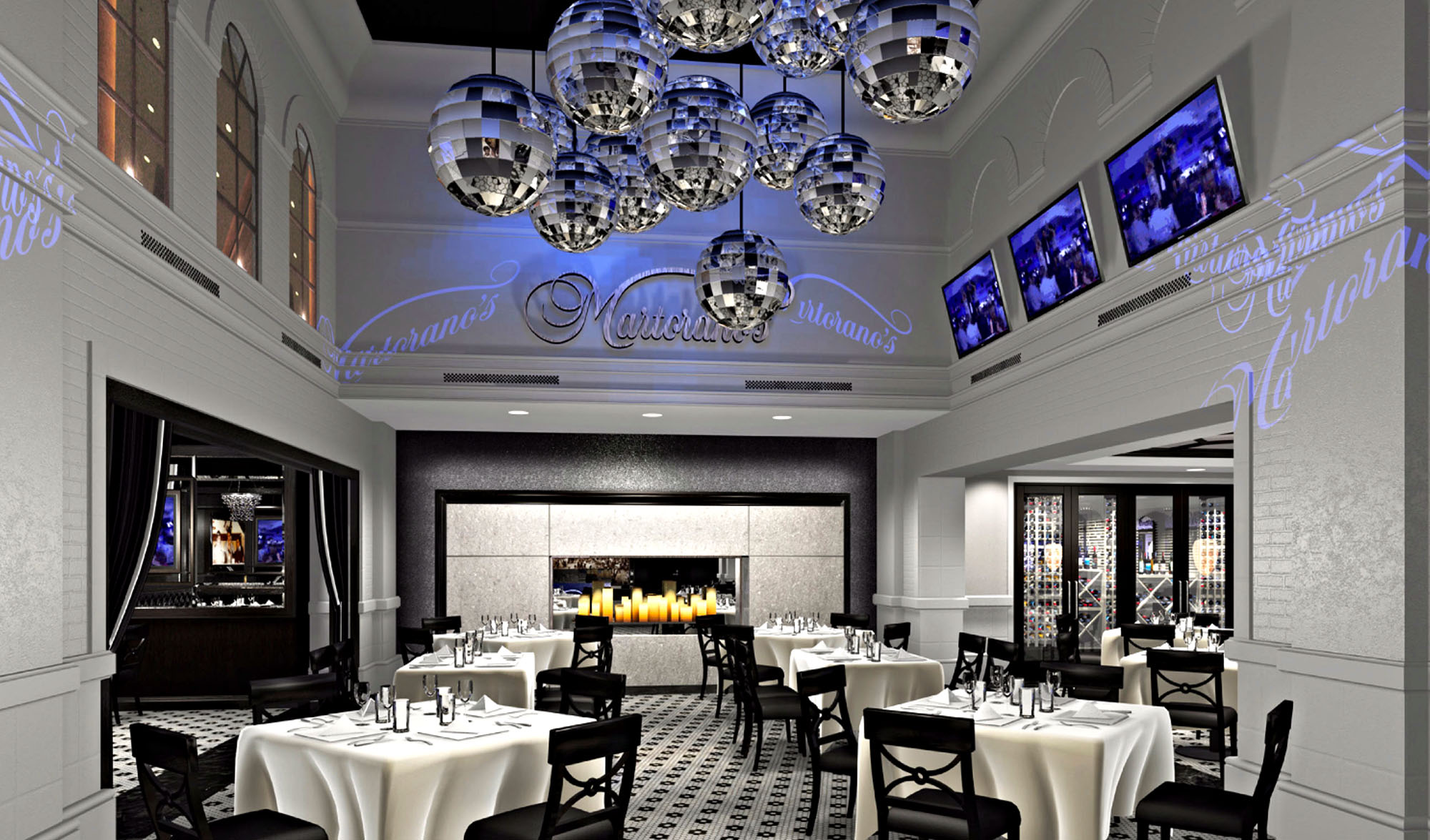 Martorano's Harrah's Casino
Harrah's contracted with celebrity chef Steve Martorano to feature a new and exciting dining experience within its Atlantic City resort.
Located on the second floor adjacent to other featured restaurants, Martorano's replaced an existing 6,500 square foot under-utilized space. MPM Studio worked with Martorano's design team to develop a strong dynamic and electrifying environment to entertain clientele as they enjoy the Chef's delicious specialties. A robust contrasting color scheme was created to set the tone.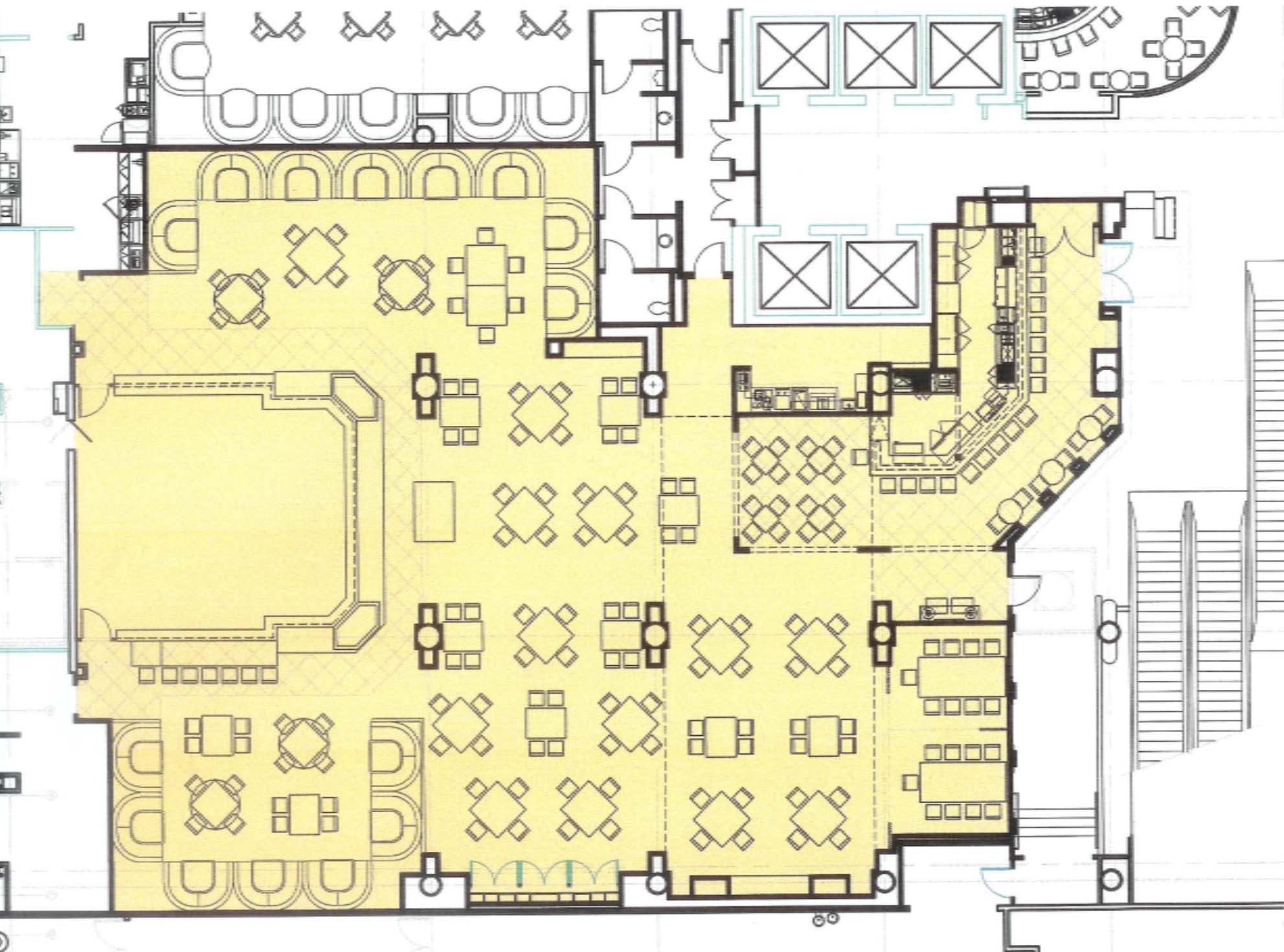 The interior's black and white palette is accented with edgy chrome light fixtures and video monitors placed throughout the space to enhance the dynamic energy desired by the chef. The existing architectural features previously designed by MPM Studio, such as the back-lit resin panels at the bar, custom wine storage units and arched areaways which frame a DJ booth, were kept and integrated into the design.