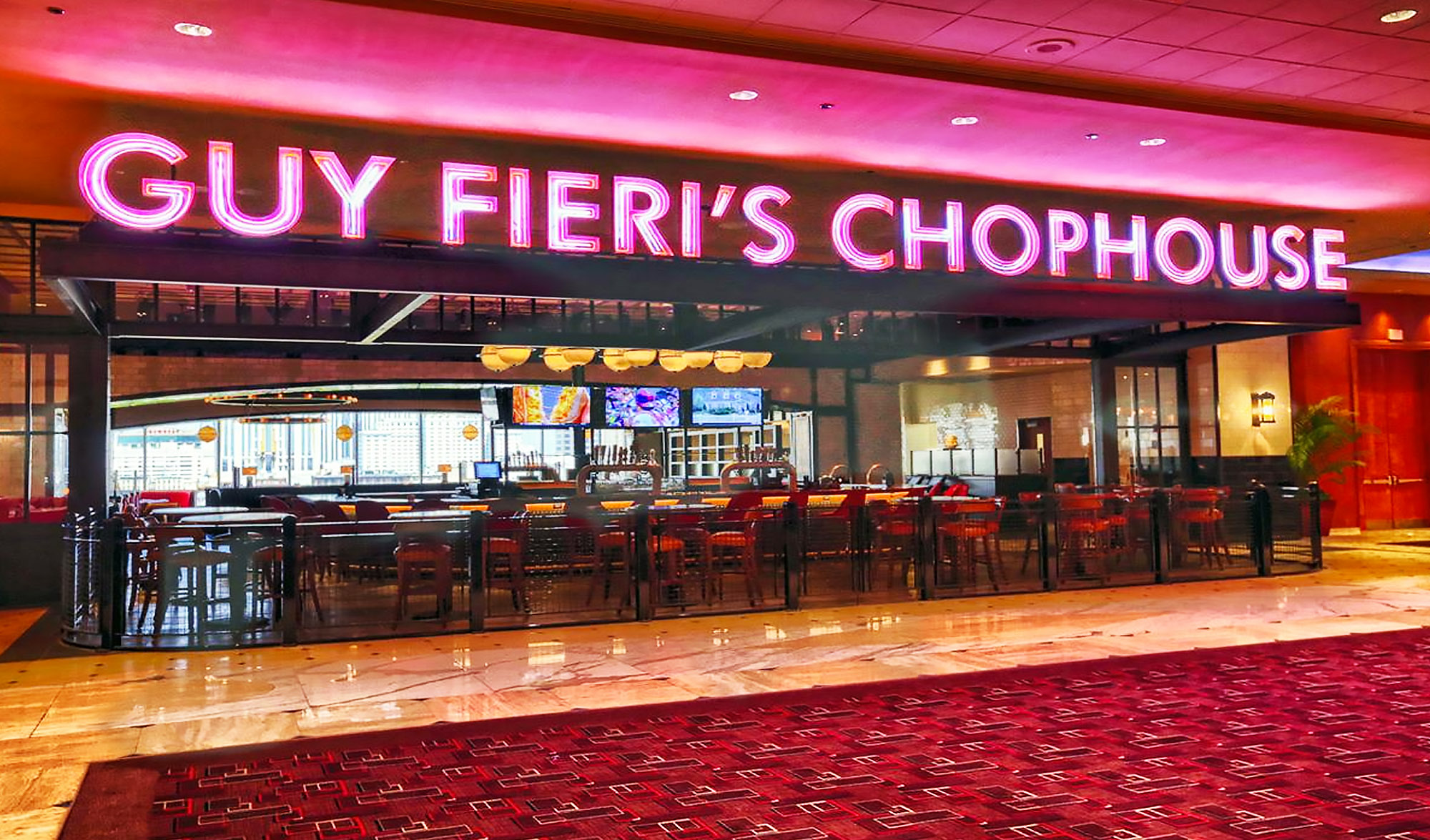 Guy Fieri's Chophouse Restaurant
This new 350 seat restaurant from Food Network Star Guy Fieri is strategically positioned at the top of the main escalators leading from the casino floor below. It welcomes hungry patrons as they ascend up the escalators and is the centerpiece of the many new exciting eateries Bally's has recently added to its repertoire of fine dining establishments.
The focal point for approach is the restaurant's main backlit signage highlighting the celebrity Chef's name. It runs 30 inch tall and 45 feet long positioned on a black steel framed canopy which spans over the bar. Ten-foot-high solid walnut and glass entry doors offer patrons a grand sense of arrival. Once inside a lobster tank set in a stone clad raw bar provides clientele an idea of the menu offerings.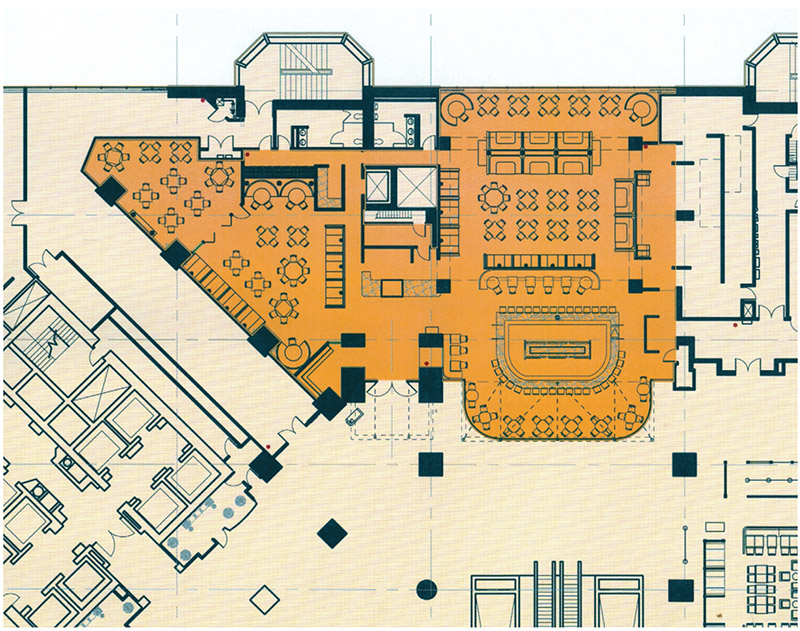 High contrast glazed wall tiles run along flowing arches which frame the main dining room and express a sense of industrial sophistication and edginess. Suspended decorative light fixtures dot the spaces and highlight the rich solid walnut wood paneling, tile, glass and brushed stainless steel finishes. Large flat panel televisions provide a bustling dynamic excitement which appropriately reflects Guy Fieri's passion for food.