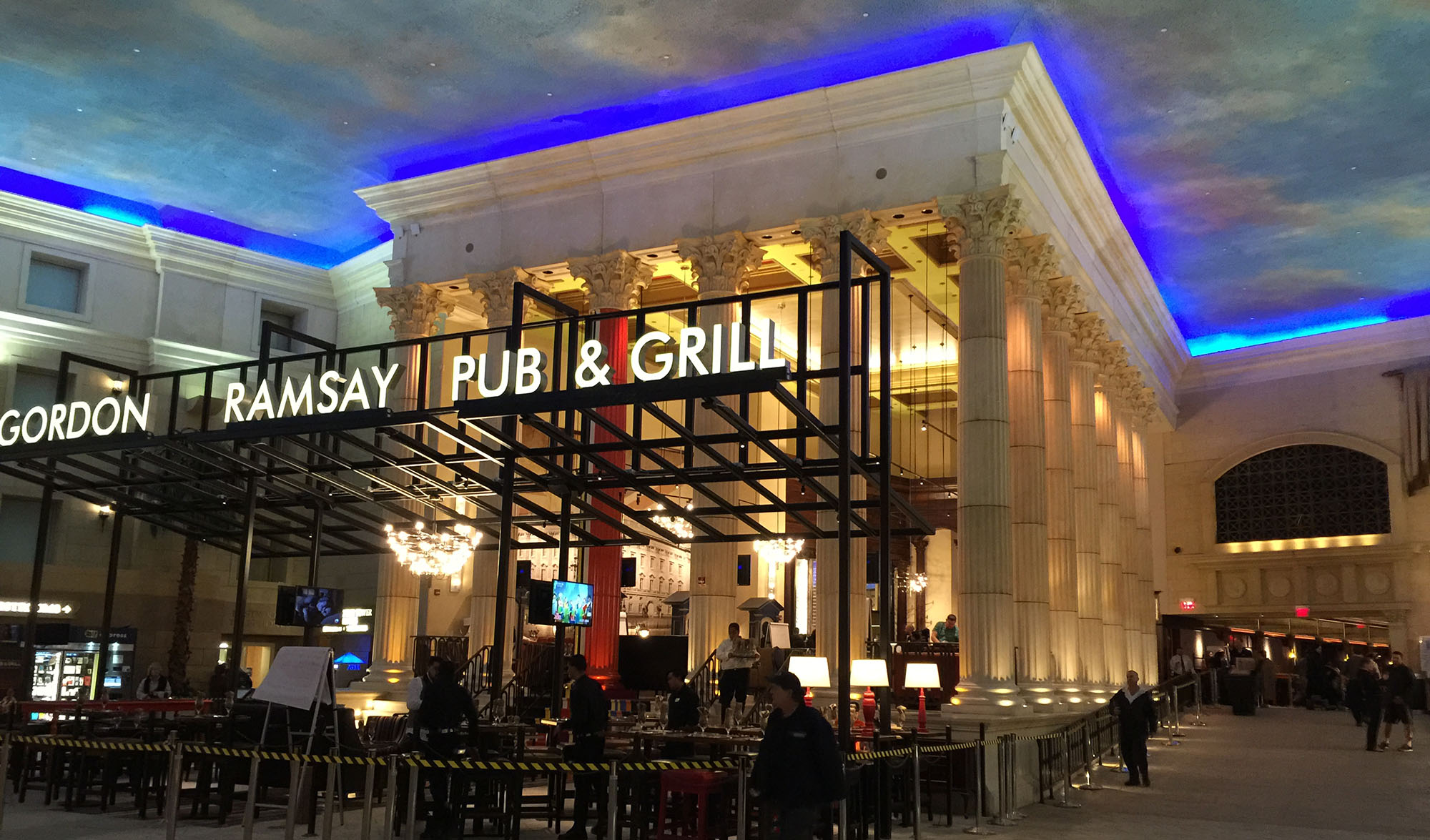 Gordon Ramsay Pub & Grill
Caesar's Casino and resort in Atlantic City, New Jersey, decided to redesign the existing Mia's restaurant into a new celebrity chef operated Pub and Grill by Gordon Ramsay.
The project undertaking was unique due to parameters that required the footprint of the restaurant to expand further into the existing hotel lobby and adjacent promenade, which then leads patrons to the casino floor. Additionally, the project was complicated because the area where this occurs is at the juncture of (3) separate structures.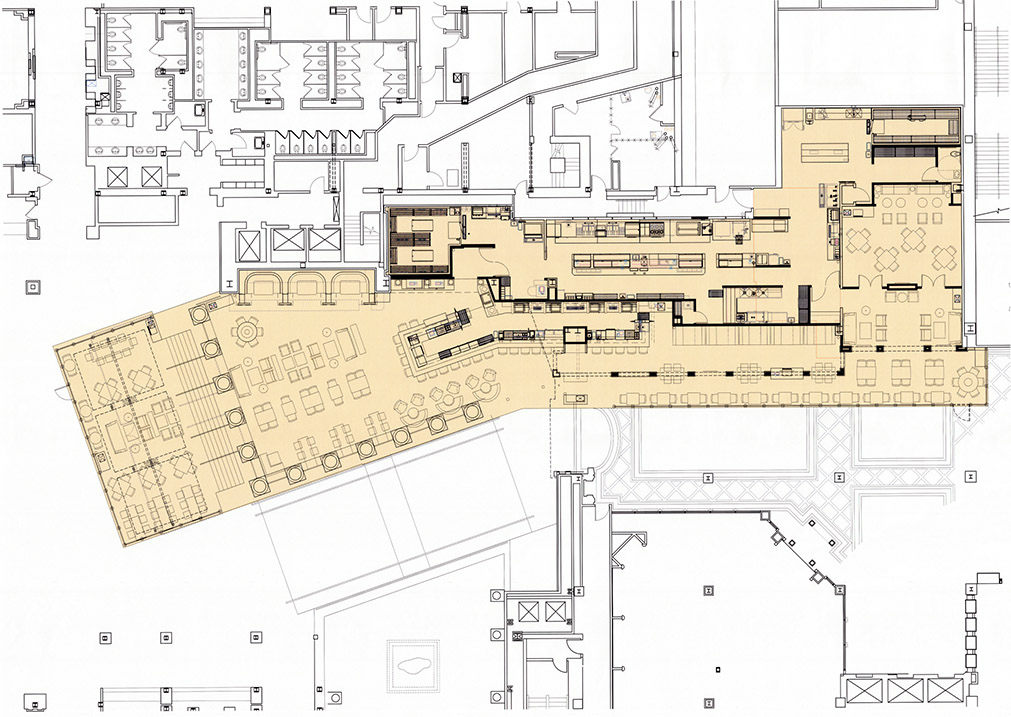 The design was highly themed replicating Chef Gordon Ramsay's signature elements to recreate an "English Pub" atmosphere throughout the restaurant space. Three main elements contributed to the design concept. The first element is the front patio area that is framed by an open sloping trellis that displays the Gordon Ramsay name and faces the entry to the facility. Additional elements include a dining room and bar area situated within an existing temple space, and an extended pub area tucked under a lower ceiling leading patrons toward the casino.