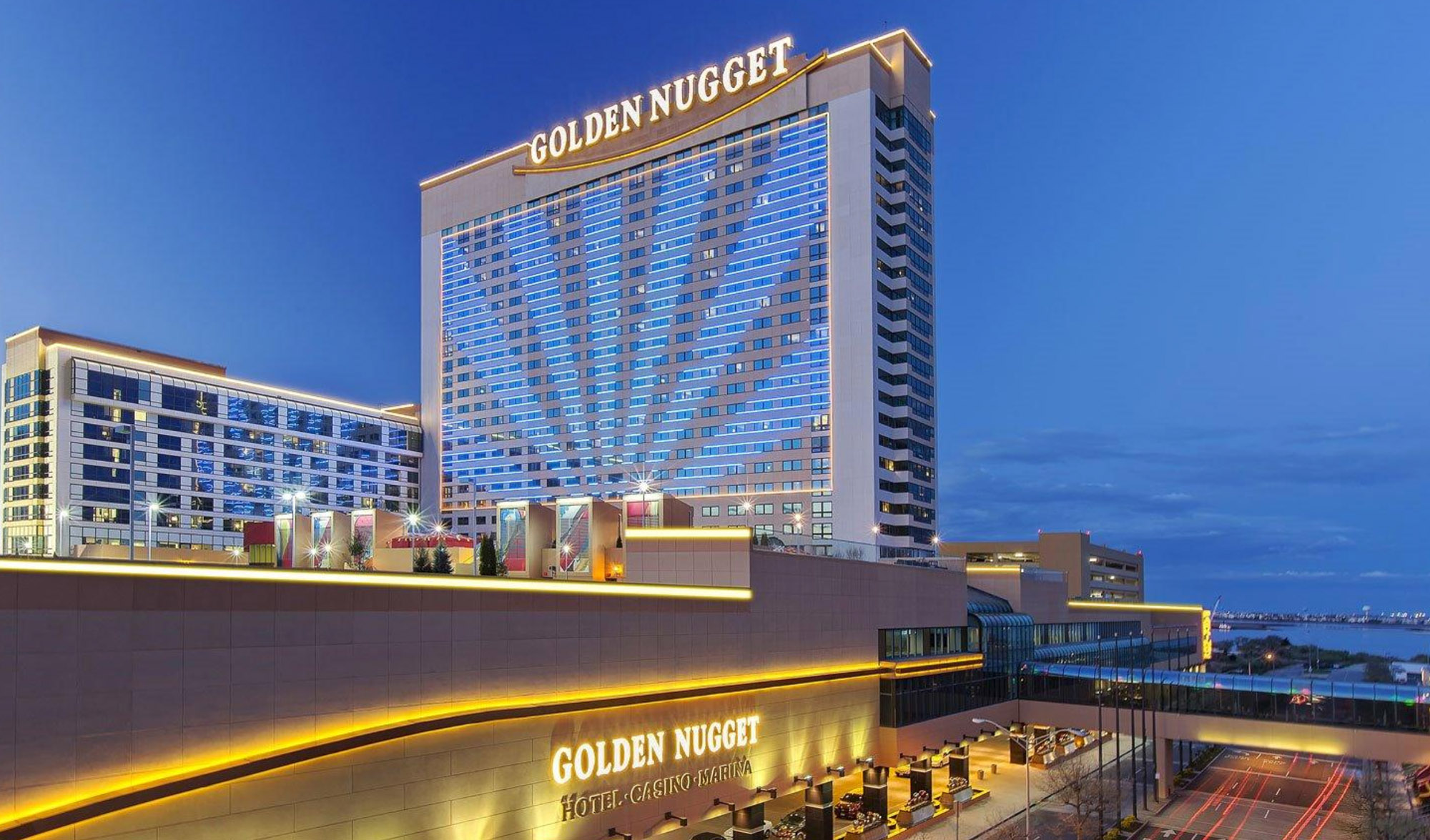 As part of the major renovation to create the new Golden Nugget brand in Atlantic City, the resort's new owners, Landry's, recognized the importance of the second-floor promenade, which leads guests from the parking garage into the resort. The space serves as an initial impression to guests who enter the resort from the garage.
MPM Studio was challenged to transform the outdated and ordinary long corridor with low ceilings, into a new and interactive experience for guests.The new design concept was to incorporate new, lively and exciting points of interest along the promenade, such as retail shops, an arcade and upscale food outlets, to engage patrons as they move through the space.
Adjacent to the Promenade, a new Bean & Bread Sandwich Shop/Retail venue was installed replacing an existing outdated pizza outlet.MPM Studio worked with the Landry's team to create a cozy sitting lounge where patrons unwind and enjoy a cup of coffee in a relaxed environment. To further extend the experience adjacent to the Casino, MPM Studio developed Bill's Burger, another signature Landry's establishment, which offers a pub-like experience.
The third floor promenade included a renovation of an existing wi-fi lounge into Golden Nugget's Poker Room, which was relocated from the Casino Floor area to make way for their new Sports Book Space.New rich materials and finishes with bold highlights as well as new lighting were incorporated into the project to enhance the new Golden Nugget experience and convert what was a rather mundane space into an attractive and striking environment.